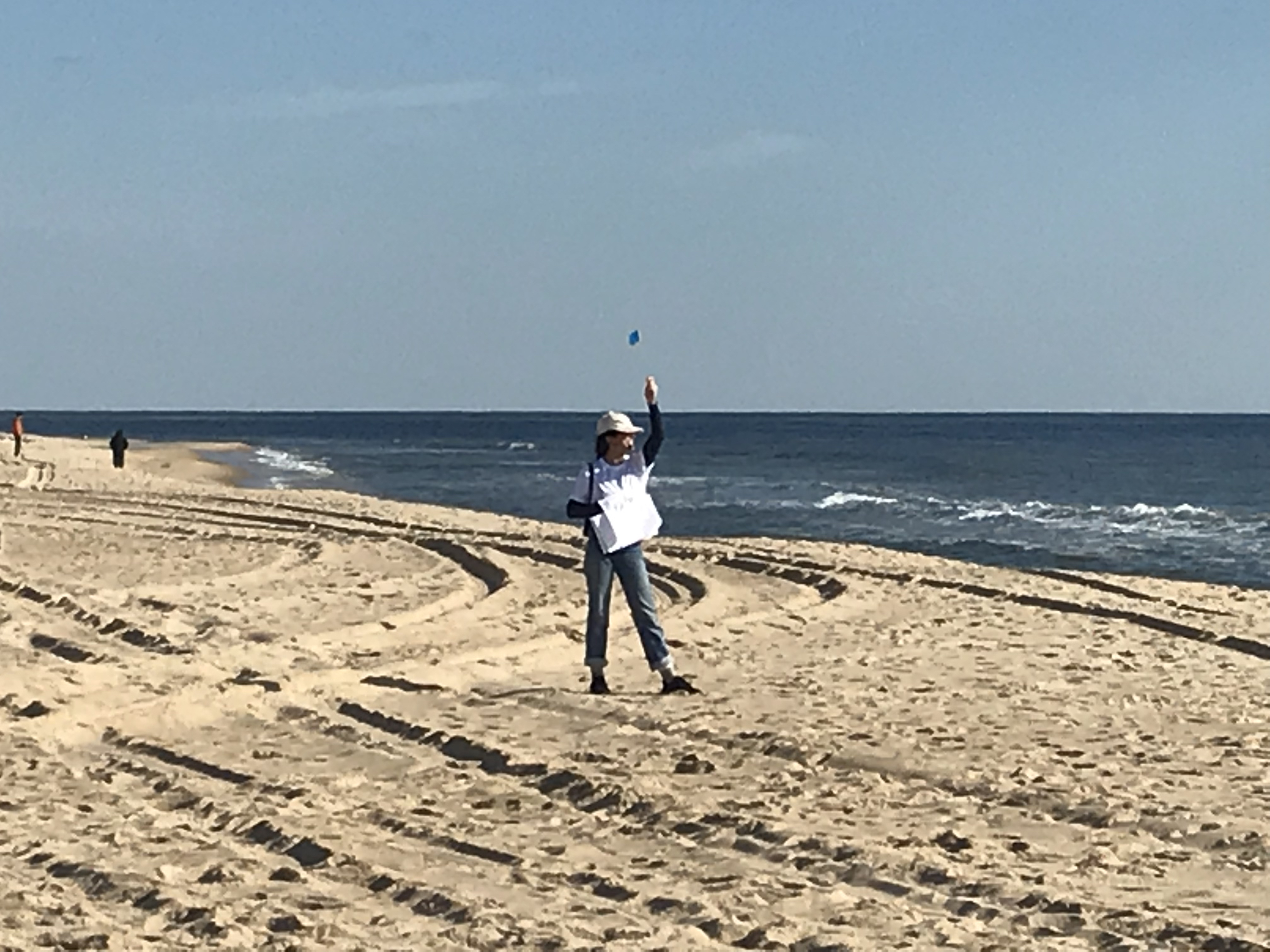 rehearsal is a platform for artists to present incubating ideas in the form of workshops or performances, with an emphasis on creating a space of support and critique that is responsive, fluid, and constructive.

Consider your practice as a toolbox.
Which tool would benefit from being applied in a social context?
How might others benefit from a demonstration of that tool?
Share one of those tools with the group.

As artists and arts workers, we each have a set of tools, or a toolbox, that we use in our practices. In rehearsal, we share one of those tools with a group of people and experiment with how it might be applied to a variety of practices. Tool-sharing happens in a workshop or, ideally, in a guided, participatory embodiment of that tool, technique, or research. Our hope is that, in making personal tools and resources available to other artists, rehearsal supports collaborative relationships among emerging artists and expands our understandings of our own practices based on how we engage with each others' tools. Using the framework of rehearsal, we also hope to encourage presentation of new or unfinished works, creating an opportunity for artists and arts workers to experiment with entry points into research already under their belt or topics yet untapped in their practice.

rehearsal began with a retreat on Long Island in November 2018 hosted by Crush Curatorial, followed by evening and weekend sessions in NYC. Our organizers include Mira Dayal, Katie Giritlian, beck haberstroh, and Josephine Heston, with a group of invited artists. Participation in the retreat is limited to artists and arts workers with an active practice who have not been a part of graduate arts programs.


Mira Dayal, organizer
miradayal.com

Mira Dayal is an artist, critic, and curator based in New York. She is the founding editor of the Journal of Art Criticism, co-director of the collaborative artist publication prompt:, and an assistant editor at Artforum. Dayal's studio work focuses on the routines and materialities of language, architecture, and the body. Extending and researching these interests, Dayal has previously curated programming and exhibitions on the subjects of intimacy, material residues, the politics of "sense," and commemoration. Dayal's curatorial practice primarily engages the work of emerging and underrepresented artists, and often involves collaborations.


Katie Giritlian, organizer
katieg.co

Katie Giritlian is an artist and researcher based in NYC. Interested in actions of memorialization and the voice(s) of the image caption, she makes work, networks, and publications with images + text and organizes group listening exercises.


beck haberstroh, organizer
rhaberstroh.com

beck haberstroh is an artist, writer, and researcher based in NYC. They are one half of Wavy Dash and a co-founder of Millennial Focus Group. Their work has been shown at Flux Factory, the Wassaic Project, Babycastles, Knockdown Center and Small Editions. They received a residency at Outpost Artist Resources in 2018 and was a Spring 2018 member of Crit Club.


Josephine Heston, organizer
josephineheston.com

Josephine Heston is a curator, writer, and editor based in New York. She was previously the editor-in-chief of the Journal of Art Criticism, which published its third edition, Surface Tension, in Spring 2018. Her recent writing considers artists' use of biomatter through the lens of queer and affect theories. In the past year, she co-organized a series of artist-led workshops at Helena Anrather which sought to consider artists' definitions of intimacy and to allow for strengthening bonds between artists and their communities.


Aaron Akira
aaronakira.com

Aaron Akira is a visual artist based out of Brooklyn, New York. His work is primarily created using tactile (oil and chalk media) on paper. Interested in structural determinisms and the possibility of escape within a framed or structured space, these pieces, often compositionally landscapes, are drawn towards the imaginary horizon line, and evoke the unseen, difficult to identify or categorize, architecturally constructed. His work has been published in the Iowa Exchanges Poetry Translation journal and the new web publication Oneirocritica.


Justin Chance
justinchance.com

Justin Chance is an artist, writer and co-founder of the Collaborative Center for Storm Space and Seismic Research—an explorative platform dedicated to facilitating projects, exhibitions and publications by artists, writers, makers etc. His current research interests involve: distance, color, material culture, monster/science fiction and colonial theory. He graduated from the School of the Art Institute of Chicago with a BA in Visual & Critical Studies and a BFA in Fiber & Material Studies/Painting.


Lili Finckel

Lilian Wu Finckel (Lili) is a New York-based artist and zine-maker. Her mixed-media practice encompasses photography, drawing, and ceramics. In 2017, she co-founded Femme Mâché, a programming and curatorial initiative that supports womxn and POC artists and zine-makers. Femme Mâché has spearheaded over a dozen programs as part of the Legacy Residency at New Women Space, and curates Zine Soup, a permanent zine and print shop, at the non-profit gallery Chinatown Soup.


Sunny Leerasanthanah
sunnyleeras.com

Sunny Leerasanthanah was born in Bangkok, Thailand, and currently lives in New York City, where she is completing a master's degree in Arts Administration at Teachers College, Columbia University. Prior, she received a BFA in Film and Photography from Ithaca College. Her work often explores narratives of identity through photography, video, and installation. Most recently, she self-published Homes Against Tides (2018), a photobook that documents the intricately patterned shelters and cyclical lives of sand bubbler crabs in the South of Thailand. She is also working on a long-term photography project about home and forgetting, which explores her parents' aging, estrangement, and queered narratives of 'home' as examined in Sara Ahmed's writing.


Cloud Naj
earthartsinitiative.com

Cloud is an avid environmental advocate, artist, and educator and the founder and director of Earth Arts Initiative. She graduated from Barnard College of Columbia University in 2016, with a Bachelor's degree in Environmental Policy and Science. In addition to her formal environmental education, Cloud has been a working herbalist at Flower Power Herbs & Roots since 2013, offering plant identification courses and other ethnobotanical programs to the community by donation. Cloud is also an apprentice beekeeper, and has worked on several organic farms practicing regenerative agriculture since 2011. Her artistic work focuses on environmental advocacy, using an array of mixed media including cruelty free taxidermy in order to advocate for the beauty of the natural world. Cloud's activism is a synthesis of environmental advocacy, community wellness, and creativity, which has manifested as the Earth Arts Initiative, and subsequently the Earth Arts Center.


Lai Yi Ohlsen
laiyiohlsen.com

Lai Yi Ohlsen is an artist and project manager with a background in computer science and movement. Her past work has focused upon the algorithmic tendencies of improvisational movement, privacy in the public sphere and constructed narratives within data structures. She is currently interested in cloud computing, network protocols, and digital proliferation of hip hop culture through mass media. She is currently Technical Projects Coordinator at eQualit.ie, with a creative practice based at Soft Surplus in Brooklyn.


Eliza Soros
elizasoros.com

Eliza is an image-based artist based in NYC. Her work has been featured in Artsy, Document Journal, The Fader, Interview Magazine, Saint Heron, Vogue, and Wallpaper.